In this issue: We resurface more than 30 of our most popular training plans, take a look back on the best training shoes of 2022, and share the concept of our energy journaling experiment.


There are millions of workout plans out there that get results. Quit wasting time researching, thinking, and talking and just get started already.
Fitness is a big business, and you'll always be hearing a pitch for the latest, greatest, and most revolutionary new plan or product. You could spend hours reading and researching before even doing anything. Then, next month you're told something completely different and sent down another rabbit hole. Will there be innovation and new discoveries? Of course. But the reality is, in order to be successful with your fitness it only takes two simple things: a specific goal and a consistent investment in putting in the work.
At the end of the day, your success or failure is on you—not a coach, an app, an influencer, or even us. But, know this: You're not alone, we've spent decades in the fitness industry creating content to help people live healthier, happier, fitter lives.
Ready to start a new workout plan immediately? Check out one of our 35+ free ones that have helped thousands of people see results.
Let us know which one you're following in 2023 on social (@humanfitproject). But don't get stuck with decision fatigue—the first one is as good as any of them.
-Mike Simone, TORIAL co-founder and creator of humanfitproject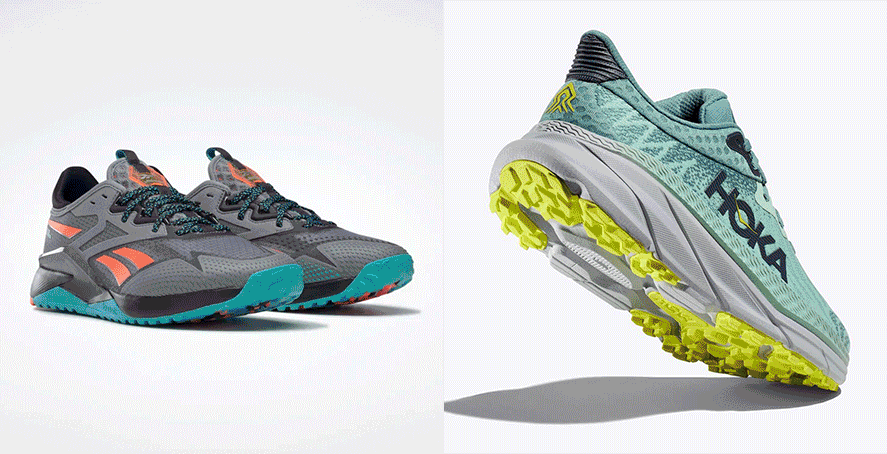 A word on…

my favorite sneakers of 2022


As a writer, editor, and multi-tasking fitness junkie, I've tested out possibly hundreds of sneakers over the years. As 2022 comes to a close, I took some time to reflect on some of my favorites of the year. Even better: Since I tried many of these while working on Women's Health's Sneaker Awards last spring, a good number of these are now on sale :)
And check out my Sneaker Testing highlight on IG for more to come…
Adidas 4DFWD: With a 3D-printed midsole that's meant to help propel you forward, these sneaks as are functional as they are cool-looking.
Adidas Adizero Boston 11: This pair showed me what I was missing by waiting so long to try out the carbon plated-sneaker. One word: Speedy.
Lululemon Chargefeel: These make my top three of the year; I just bought them in a second color! They're meant to be a hybrid running-training shoe but I also wear them to walk all over New York City.
Lululemon Strongfeel: Before these shoes, I back squatted and deadlifted regularly in my socks. No more!
Asics Gel Nimbus: No matter how many sneakers threaten to explode out of my closet, I can't lie: I always come back to these. Different iterations of the Gel Nimbus got me through multiple marathons, and especially if I feel an injury coming on, I know I can trust these guys.
Reebok Nano X2: According to the company, they're a training shoe for outside the four walls of a gym. See what happened when I put them to the test in NYC.
Under Armour Flow Velocity Elite: Sharon Lokedi won the New York City Marathon this year in these bad boys. The marathon-specific shoe also has a carbon plate, and have been being released in limited quantities since June, with a larger launch set for next spring.
Under Armour HOVR Phantom 3: I admittedly haven't worn this pair too many times, but every time I do, one word comes to mind: bouncy. In a good way.
Hoka Trail Challenger: These sneaks got me through a surprisingly grueling 48 hours of trail running in the mountains of San Diego.
-Caitlin Carlson, TORIAL co-founder


Everyone knows that "I-just-hit-a-wall" feeling. It's commonly referred to as an afternoon slump, but occasionally these moments of exhaustion crop up for me at totally random times of the day—even just a few hours after waking up.
Last month, I started to get frustrated with energy fluctuations disrupting my day. Then, I got an idea. What if I tried to figure out what leads to such lulls? Enter: energy journaling.
This kind of journaling, as I now practice it, basically involves writing down as much as I can about my day that might affect my energy, including meal choices, hours of sleep, caffeine and water consumption. And when I notice my alertness dwindling, I record the time and the extent to which it impacted my day. (I even made an Excel spreadsheet to serve as my journal, as any good former finance analyst would.)
Now, I'm not sure if this simple concept is totally original (and I've definitely seen the term "energy journaling" used before to describe a variety of things), so I won't say I invented it. But I do have high hopes for the practice going into 2023. Eventually, I'd love to identify some trends that help me plan my day for maximal energy. So far, my data set is pretty small, so I can't draw conclusions yet—stay tuned for more takeaways.
-Erin Warwood, TORIAL managing editor
"In Sweden, we call the period between Christmas and New Year's day "mellan dagar" [which means] in-between days or transition days. I always feel it is an interesting and intense period where we will feel a change is coming and the excitement about having a New Year approaching.
During this time, I encourage my students to focus on flowing through transitions at a steady pace (not too fast and not too slow) and to practice calm breathing, especially during poses and transitions that are challenging. This mentality can also help control your transitions through stressful moments in your life.
DISCLAIMER: This content is for informational and entertainment purposes only. It's not intended as medical advice. Consult your doctor before making any lifestyle changes.